Donald Trump Just Tweeted About His Pal Kanye and I Think I'm Going to Be Sick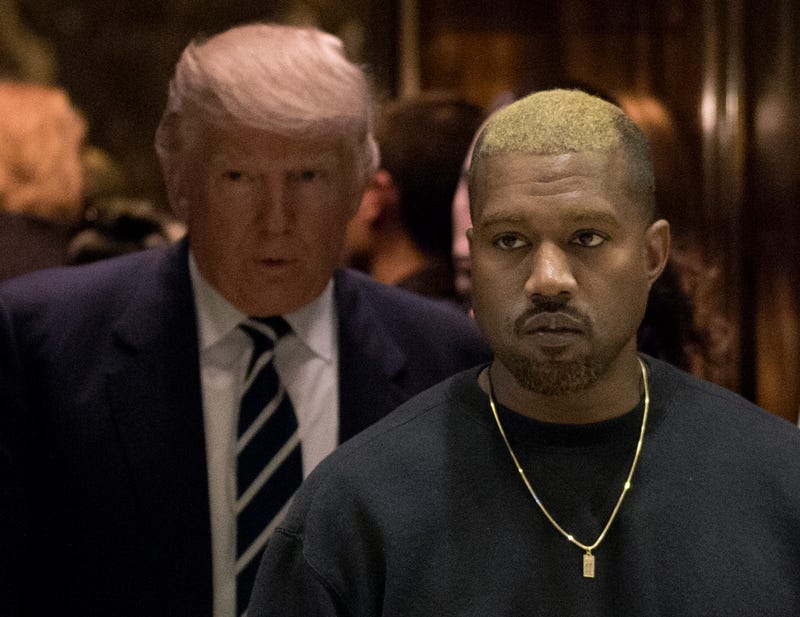 Donald Trump and Kanye West
I swear, Kanye West is pretty much killing us die-hard fans (or, at this point, "me") since he's gotten back on Twitter, ostensibly in a publicity quest leading up to releasing between two and five albums in the next few weeks.

Since he's opened the Pandora's box of his mouth after having an alleged psychotic break in December, Kanye has been in the lab doing what he does best: making boundary-breaking music.

But then, being the attention whore and contrarian genius (don't @ me) that he is, Kanye had to do something my little cousin Brandi summed up best: "He dragged it." You took it toooooooo far, bro.
First off, Ye starts wearing "MAGA" hats and talking shut about Obama (e.g., shit black people hate). Then he name-checks Candace Owens, a conservative pundit who is now famous, for "liking the way she thinks."
Apparently, Candace (not the one from Kansas) is a bit of a deluded black.