Amid nuclear standoff, someone swapped Kim Jong-un and Trump's hair, and people can't stop laughing
Amid the nuclear standoff between the United States of America and North Korea, the entire world is perplexed as to what would be the next step of the two leaders. While US President Donald Trump says the US is "locked and loaded" if North Korea "acts unwisely", Pyongyang accused Trump of driving the Korean Peninsula to the brink of nuclear war.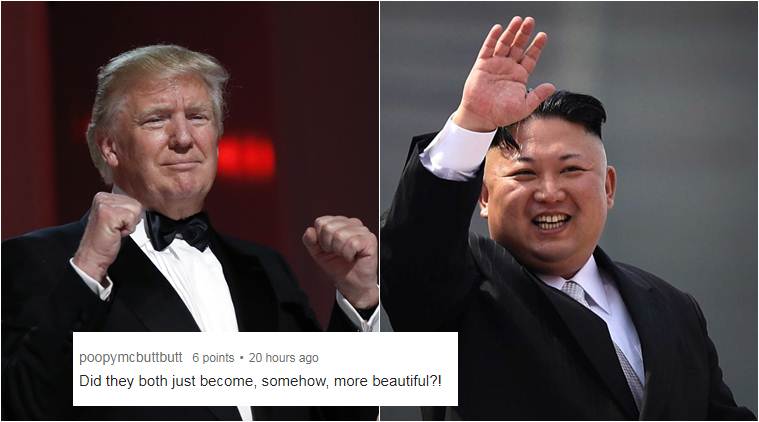 While both the world leaders seem to have locked their horns over the issue, social media platforms are buzzing with discussions with Netizens concluding that Trump and Kim are being "immature" and "neither one can let go of their ego". A few have also said that they are both in a race to win "world's craziest person's award". But as Netizens can often turn any gloomy event cheerful, a person posted a photo on Reddit and people can't stop laughing out loud.
Yes, someone swapped the hair of both the leaders! And the results are hilarious.
In less than 24 hours since it was uploaded, it is buzzing with remarks and shares. While most are happy and agree it's "gold", others are now lining up with more demands!